"Putting style on the road"
The story of Haldane Developments and what happened...
The beginning
Haldane Developments was formed in Glasgow, Scotland, in late 1987 by Brian Harrison, Alasdair Scott and David Haldane with the intention to manufacture kitcars and possibly other products employing similar technologies.
Brian and Alasdair had met while working in the Wind Turbine Division of the Howden Group and shared an interest in motor sport. Brian was 21years older than Alasdair. David Haldane had been a friend of Brian's for many years and had taken an interest in his previous activities mainly in motor sport and aviation.
David was in a position to provide much of the initial funding for this start-up company. In view of his support it was agreed that the company and all products should carry the "Haldane" name.
In reviewing the kitcar market at this time it could be seen that there was a lack of choice in the production sportscar market and there was a wide choice of kitcars enjoying healthy demand. Differing interests amongst customers had created a comprehensive range of products and whilst some favoured 30's style roadsters others looked for modern style supercar replicas. The public perception however was that most kitcars were poor quality "fakes" of the originals.
In view of this the company considered the design and manufacture of a budget priced GT car and sketches were made. However with the availability of a quality set of moulds from a still-born project in Nottingham it was decided that the company would produce a replica of the Austin Healey 100/4 and emphasis would be placed on "a high quality replica of a British classic, employing modern components".
Although not an exotic classic, the company believed there was enough "prestige" in this product to create market demand.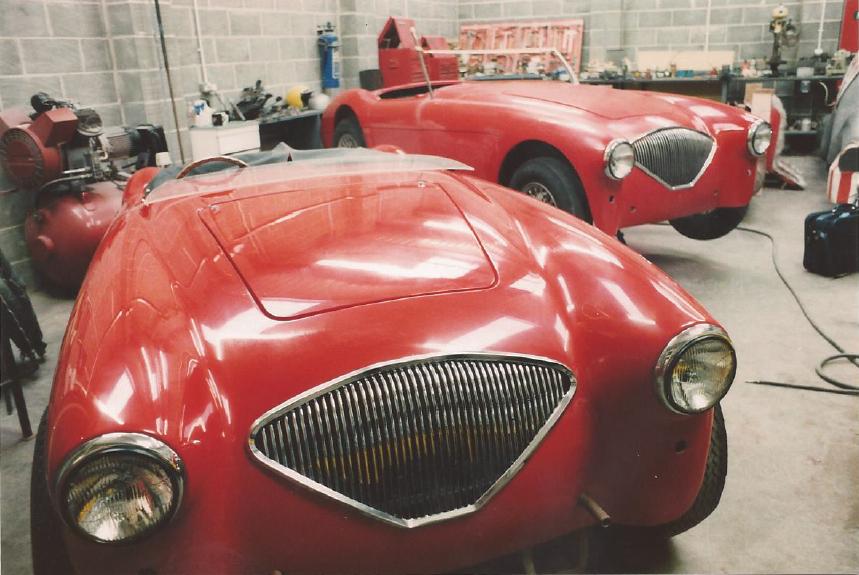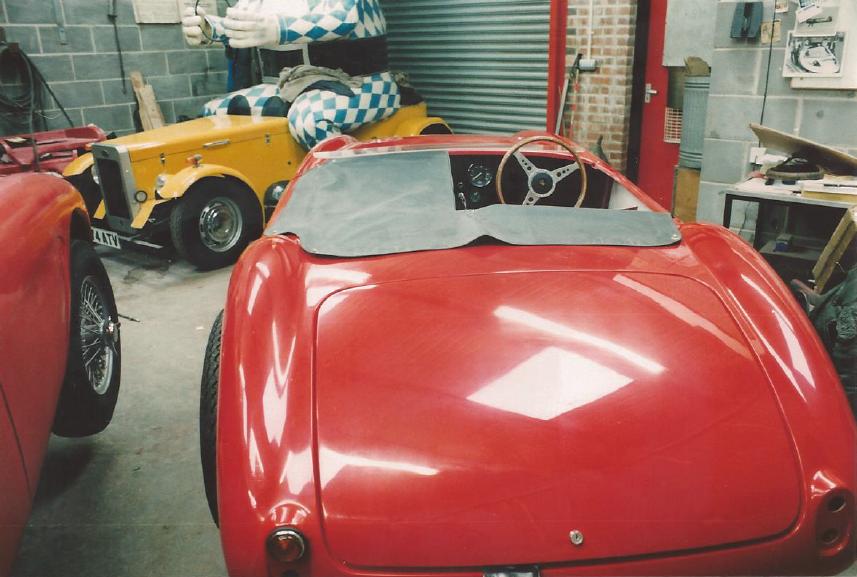 1987: Photographs taken at the Nottingham location where one body was bought together with the moulds.
Brian Harrison:
"I took these photographs when we were considering purchase. We took one body shell and they kept the other to make one car for themselves. Needless to say we drew up a legal purchase agreement which prevented them making any more shells or moulds and granted sole ownership and subsequent manufacturing rights to Haldane Developments. To the best of my knowledge they never completed their car."
Back to index
Next chapter->
Site hosted by in2documents BV Klundert