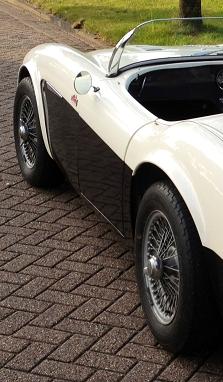 Considerations.
In the past I have owned numerous Austin-Healey 100/4 cars. Apart from a Riley I think the Healey 100 is a very beautiful car. I bought them in the early eighties when interest for these cars was low and I still own a number of them in various states. In the past twenty or so years prices for these cars and parts became silly and it was no longer a car for students with a sensible budget. Another problem for me was the amount of sheet metal work involved. I have owned one particular Healey for 25 years as a daily driver and had to restore the body several times and this involved cutting, fabricating and welding body panels. Nowadays I have grown to dislike this part of car maintenance. The lucas based electrics were also troublesome. I have also owned numerous TVR cars, Grantura, Vixen and 3000M, no sheet metal work!

When I heard of the Haldane HD100 quite some time ago the concept of the car always stayed with me and now, for me, it is the solution to be able to drive it without compromise all year round and keep a nice distance from the Healey establishment. Perfect!

Candidate number 1.
The first Haldane I looked at was actually a Pilgrim 3000. It wasn't that bad. After inspecting this car I decided that a 3000 model was not my first choice. My goal was to get a 100 model from the start and I decided to pass on it.

Candidate number 2.
This car was offered for sale in Belgium. It was told that this car was in a Belgium museum for quite some time and was restored to look good. It certainly looked very good.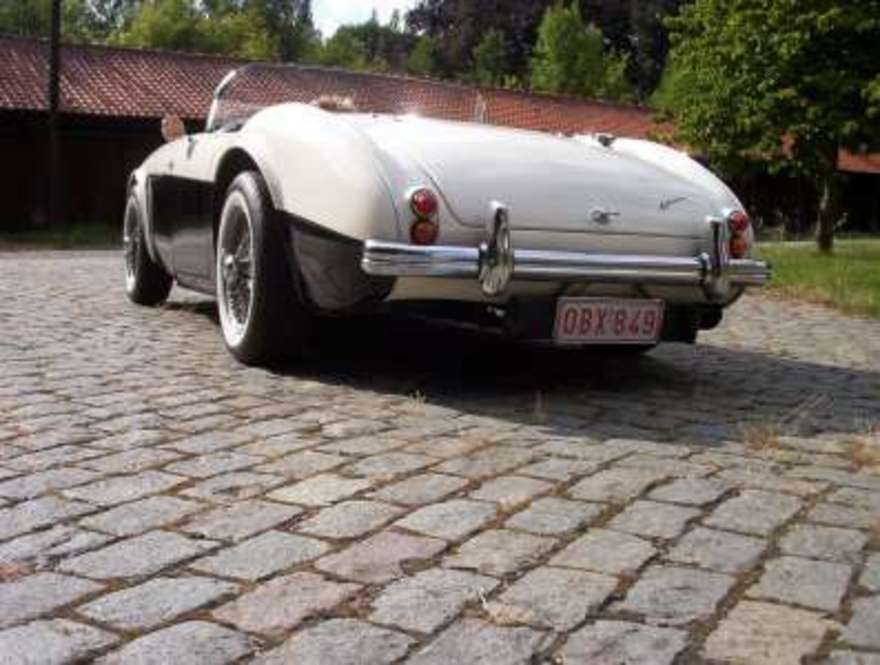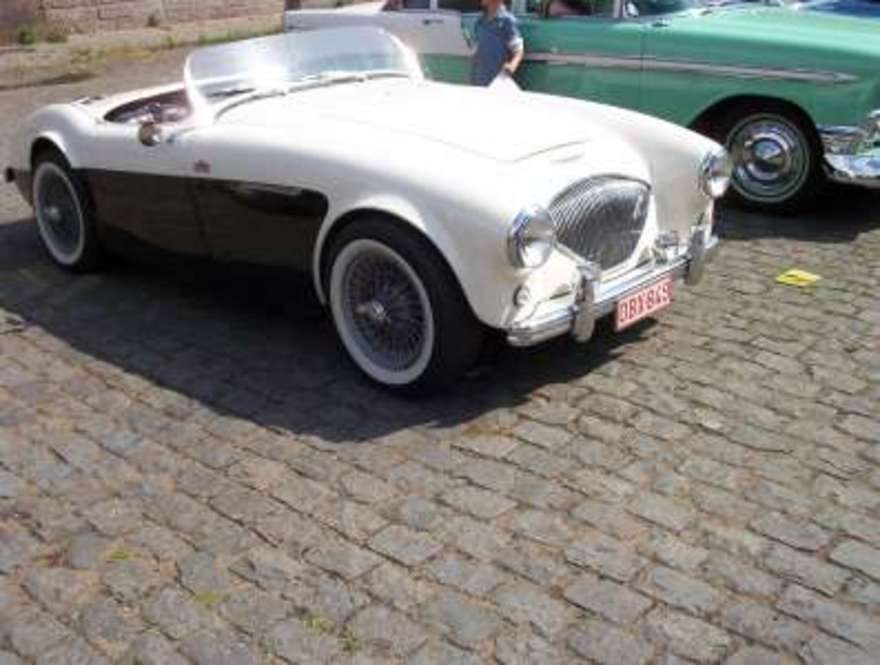 There were some drawbacks:
- the windscreen and pillars were cut down for a lower windscreen
- the electrical wiring of the car was a mess
- the rear suspension was too soft
- because of the lowered windscreen only a tonneau cover could be fitted
- mechanically it needed a lot of attention
- whitewalls????
This looked to me as a good project so the car was bought.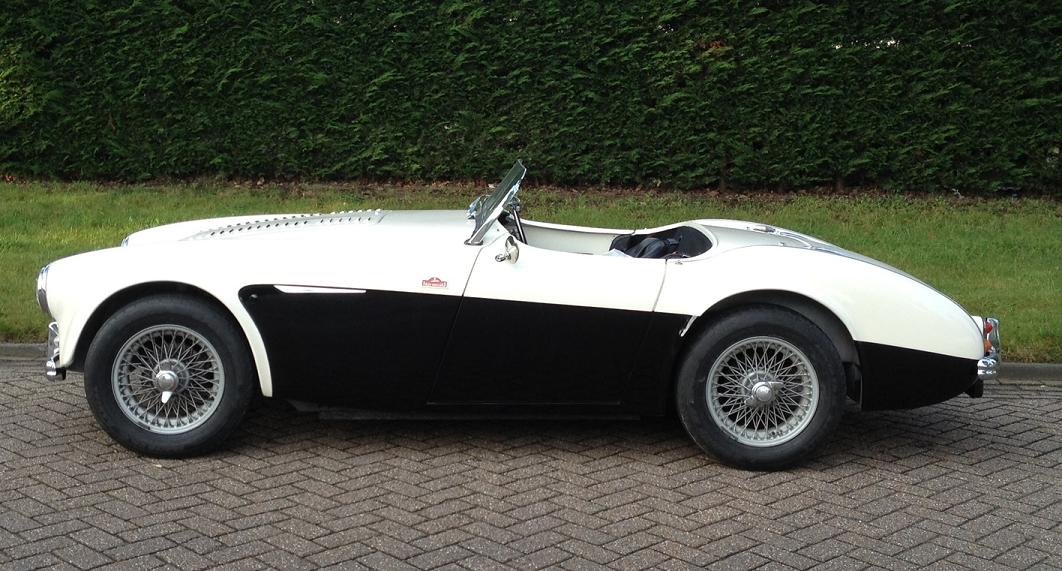 All is well that starts well: whitewalls came off in a hurry.


Site hosted by in2documents BV Klundert